Commercial enterprises in Ireland are under increasing pressure to demonstrate that they are actively working to reduce their carbon footprint.
NZEB (Nearly Zero Energy Buildings) is the benchmark for all businesses. Efforts to flatten the energy curve, are not driven solely by a desire to lessen carbon emissions, as the savings that can potentially be made, by a business, are also considerable.
There is a legal requirement for Energy Audits for all private companies with 250 or more employees and / or an annual turnover in excess of €50 million and having an annual balance sheet total of over €43 million. Under the Energy Efficiency Directive Such "Obligated Entities" are mandated to carry out regular (every 4 years) energy audits. Failure to do so is an offence. To find out more about the energy audit process the SEAI have put together a document outlining the key steps and how they work. You may download the document at the link below.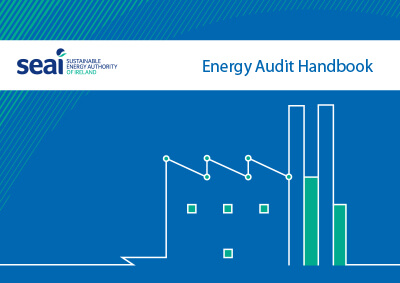 Download PDF
At energysmart we have a dedicated team of specialists covering all facets of the energy sector. Book a free energy surgery today and we will happily discuss the audit process and how it works and are at your disposal to carry out full energy audits for any number of buildings / locations.
We work very closely with the SEAI and as such can advise on how to maximize potential government grant assistance whilst implementing the necessary changes required to improve the energy mix and reduce energy consumption.